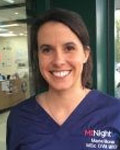 Maria Morais MSc DVM MRCVS
Veterinary Surgeon
Maria graduated in 2015. Previously she has worked in referral practices, small animal first opinion practices and emergency and critical care. She enjoys travelling and in particular discovering cultural features and trying local foods.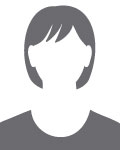 Laura Turtle
Registered Veterinary Nurse
Laura started as a PCA in London, progressed through SVN, qualified and became head nurse of a North London clinic. She moved back to the Island October 2020 and joined the team at Pet Doctors Newport. I am enjoying the hospital nursing and meeting lots of new furry friends on the island. I am currently studying an advanced diploma in canine behaviour and management. Once I complete this, I would love to complete a nurse's certificate in anaesthesia and analgesia. Outside of work I like to go for long walks in the countryside; bake and am learning to sew.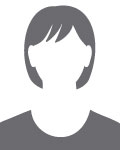 Karen Chislett
Student Veterinary Nurse
Karen started out on the animal care route in 1998 after leaving school but after college followed environmental work and for the last 17 years working on environmental outdoor education working with schools and families. However she missed the direct work with animals and jumped on the opportunity to work with pet doctors to start her Veterinary Nursing training.
Karen has 2 rabbits an 11 year old daughter (going on 15!) and loves cake. They enjoy spending time at the beach in the summer heading out on our kayak, rock pooling and snorkelling as well as family walks.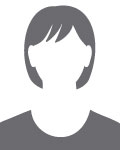 Kiera Rice
Receptionist
Kiera started working at Pet Doctors in May 2019. - her favourite part of the job (other than the cute puppies and kittens) is seeing the interesting cases we have in. Kiera is a self-confessed 'crazy dog person' having Bear the Chihuahua cross and Stanley the Staffy, in addition to Nala the cat and Tommy the pony. Her favourite holiday is Disney World having been lucky enough to been a few times and she also loves going camping in the summer with the dogs.